[ANDROID] OBD Car Doctor Pro v6.4.3 .apk - ENG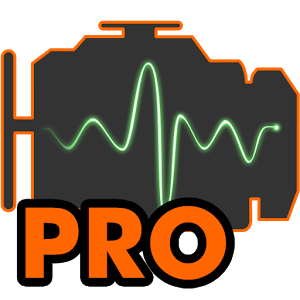 Fate una diagnosi della vostra auto con il vostro Android !!
OBD Car Doctor new features: Economizer widget for presentation and recording fuel economy data. Overlay mode to present economy data over any application screens.
Reads real-time and stored parameters from ECU of OBD-II compliant cars.
Note!!!

Requires ELM 327 or compatible Bluetooth OBD-II Adapter. Read more at http://www.incardoc.com


Note!!!

There are multiple reports on connection issues up to ECU malfunctioning when using adapters with MAC addresses: 66:35:56:... strongly recommend to avoid this adapters! Other chip adapters marked with ELM327 v2.1 also have a lot of issues!
Features:
Common:
- real-time engine and vehicle parameters: speed, rotation, temperature, pressure, lambda and multiple other sensors data supported by your car
- chart drawing for real-time data
- check engine light control: read and clear stored error codes and related freeze frame data
Pro version:
- allow real time parameters recording
- read, display, read multiple parameters simultaneously
- recording parameters in background mode
- view and sending recorded parameters traces
- GPS support
- fuel Economy parameters
- upload to server (beta version) http://www.incardoc.com
- store and share DTC data and General info
- auto-start of last used command screen (use "Auto start of the last command" option in Configuration alone or in combination with "Connect BT at start")
- (new) console for advanced users experiments with OBD-II and adapter commands (use "Test"-"Console" option in Configuration to allow console screen)
- consumption fuel per time
- support of graphical gauges
- specialized widgets: fuel economy, acceleration
- overlay to present economy data over any application screen
Aggiornata
22 settembre 2017
Versione corrente
6.4.3
È necessario Android
Varia in base al dispositivo
PER POTER SCARICARE NON VANNO UTILIZZATI I PROXY
--------------------------------------------------